Skip to Content
Residential Pest Control in Sacramento, CA
Effective Pest Control in Sacramento
Trust your local experts at Apex Pest Control for residential pest control services in Sacramento, CA. We understand pests are an unwelcome hassle in and around your home, so we take control to eliminate them. We use safe and effective products that are proven to eradicate pest issues. Our customized treatments ensure your pest problem is gone. Since 1978, Apex Pest Control has offered top-of-the-line pest and rodent control. We're committed to eliminating your residential pest control issues. Contact us today to learn more about our comprehensive residential pest control services.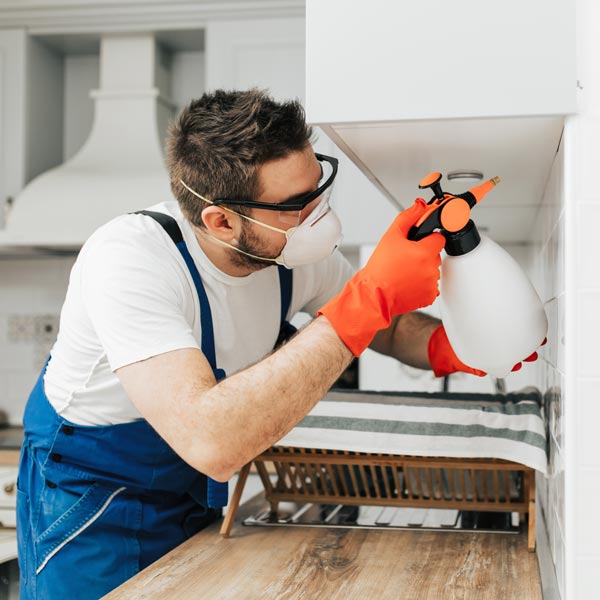 What Pests Do You Treat?
 We eliminate pesky pests with our residential pest control services. The most common pests that we treat include the following:
Ants
Roaches
Ticks
Wasps
Spiders
Silverfish
Fleas
Earwigs
Rodents
Beetles
Crickets
Our Residential Pest Control Process
A proven pest control process is critical to eliminating pests. We begin with a consultation to get information about pests in and around your home. Our team provides a free estimate before we put together your residential pest control plan. Our experienced technicians will inspect your home to create a plan of action. Our treatments are customized to meet your specific pest problems. We will combine several methods to deliver the best and most effective pest management services. Our team will monitor the results and follow up to ensure the pest control treatment is effective.
Why Do I Need Recurring Pest Control Services?
We understand some pests are challenging to control and need to be treated for longer times. Our continued comprehensive pest control services help control your pests and prevent infestations around your home. Many pests lay eggs before they die, causing another infestation. Our regular pest control treatments ensure the elimination of these pests.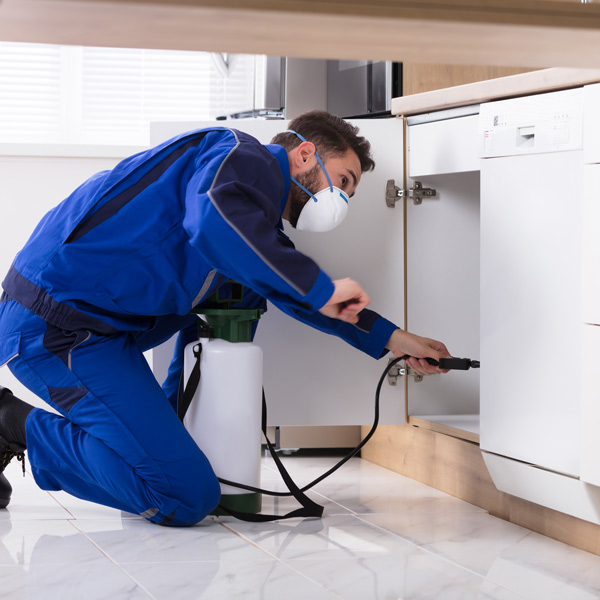 Types of Pest Control
Our team treats all types of pests in and around your home at an affordable price. The pests we control include the following and more:
Spiders – Spiders love to build webs and have painful bites. We control spiders and sweep down the webs in your home.
Rodents – Mice and rats often make nests around your home. They destroy property with their chewing, so we ensure proper bait placement in secure locations.
Cockroaches – Cockroaches are disease-carrying insects. We have baits to correct severe infestations to let you live without the nuisances.
Fleas – Fleas make life uncomfortable for your pets and can jump on you. We have a complete flea program for elimination.
Ants – Ants are social insects that come into your home for shelter and food. We can quickly eliminate them in their hiding spots.
Wasps – Wasps live in your walls, underground, and build nests under your eaves. We will eliminate them to ensure you enjoy life without worrying about stings.
Earwigs – Earwigs live in planter areas around your home and sometimes come inside. We help eliminate them before they can explore your home.
Pest Treatments for Every Season
Our knowledgeable pest control team ensures effective residential pest control throughout the year. We provide pest treatments for every season, including:
Spring – Spring is the time when most pests and rodents breed. Swarming insects begin looking for new homes, so finding and exterminating early infestations is critical.
Summer – Pest activity is at its highest in the hot summer temperatures. These temperatures drive pests indoors to escape the heat, so perimeter treatment is vital.
Fall – Pests start to come inside your home to search for food and shelter before the cold temperatures hit. Pests and rodent populations are often more visible in fall.
Winter – Pests do not like cold temperatures, so they try to get warm in your home before their breeding season. We eliminate them before they can start breeding.
What are the Signs of Pest Infestation?
Apex Pest Control knows the signs of a pest infestation. The most common signs of a pest infestation include the following:
Droppings – Pest droppings are often tiny but definite signs of pests invading your home.
Property Damage – Pests may chew furniture and lose items, including wooden materials and wiring. They also get into food storage areas.
Nests – You may find the nest of wasps, and ants. It's harder to find rodent nests that are often beneath storage areas.
Odors – Rodents often have an ammonia-like scent due to their urine, while cockroaches have an oily smell.
What to Expect from Our Team?
The team at Apex Pest Control provides the highest quality customer service and knowledgeable practices. Our exterminators are extensively trained to address your residential pest control concerns. We focus on treating your pests outside the home before they can get inside to start breeding. We're always here to answer questions and address concerns.
Preventing Residential Pests
Our pest control treatments are the best way to prevent pests in your home, but you can do your part to prevent them between our visits The best tips to help reduce pests in your home include the following:
Keep your home as clean as possible. Pests will eat everything from hair to grease, so it's essential to ensure your home doesn't have crumbs in cracks or under appliances.
Always store food tightly. You should put food in sealed containers to ensure pests won't chew through the plastic.
Take out the trash. Pests love food that is left in your trashcan.
Make sure to seal crevices, cracks, and gaps in your home. Pests can get through tiny spaces into your home.
Comprehensive Residential Pest Control Services
Apex Pest Control in Sacramento provides comprehensive pest control services for homeowners. We offer different services, including:
Maintenance Program– Our bi-monthly or monthly visits are committed to keeping your home free of pests. Our licensed field technicians customize treatment plans for your needs.
Initial Visit– We treat the interior and exterior of your property during our first visit. Our products are safe with low odor levels. We will treat your garage, foundation, windows, eaves, yards, doorways, fence lines, and more.
Regular Visits– Our team will treat your home routinely with scheduled follow-up visits. We only treat outside, so you don't need to be home during treatment.
One-Time Services– Though regular visits are the most effective, some pests only take one treatment to eliminate. We'll discuss this option during our consultation.
Don't Try This at Home
Many homeowners try to handle their pest infestations themselves and fail. You cannot save money by eliminating pests because they always return. DIY pest control options can be harmful without supervision, endangering your pets and your family. If you notice signs of a pest infestation, it's critical to contact our professional team.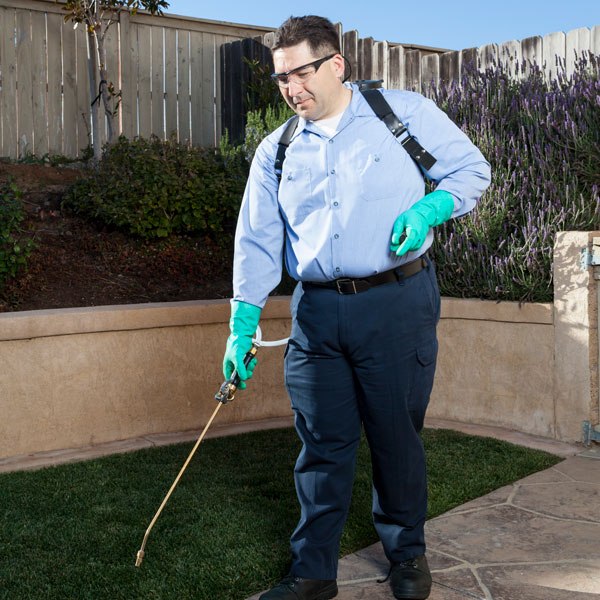 Why Choose Us for Pest Control Services?
Apex Pest Control is proud to be your locally owned and operated business that loves to eliminate pests. Since 1978, we've served Sacramento with reliable pest control services. We have a loyal customer base and grow every day. Our customers love our effective pest control methods that are customized for their specific needs. We always put you first and are dedicated to exceptional services. We have competitive rates and offer an Apex Pest Control Guarantee. We also have senior living discounts. Our team is ready to put you first.
Testimonials
We have been a customer of APEX since purchasing the family home from my mother's estate, the past 10 years. My mother was a customer of their's for many years prior to that. They are always willing to go the extra-mile for us, whether it's bugs, rats, or other creatures. The administrative staff is wonderful to work with over the phone, and we love our onsite technician. Great job APEX Pest Control!!! Keep doing what you're doing.
They're punctual, very thorough on 1-21 I forgot to unlock my gate Michael couldn't treat my backyard so on 2-4 Jeff the owner called and sent Michael out on 2-5 to treat my backyard my point is I never called Apex because it was my fault but Jeff took the responsibility and courtesy to treat my backyard now that's what I call service Thank you Apex.
This is my first Yelp review and Apex Pest control is most deserving. I called Apex around 11:30am today to talk about dealing a wasp problem near my garage roof. This was the 5th company I've called. I wished I called Apex first. Jeff (He took care of the problem in such a short time, I hope I have the right name) was at my home within 30 minutes. He found the wasp nests and took care of them in short order. He went above and beyond.
Finally broke down and hired a pest control service. Was referred to Apex by my neighbor, Barbara.
Jared was prompt, efficient and thorough. No more ants or spiders, and the best part was he removed all of the webs on the outside of the house, as well as the garage!
I started getting a roach problem which I hadn't had in 20 years. They came out sprayed and I found hundreds of dead roaches outside. Excellent consultation and work. I plan to keep on using them.
Contact Apex Pest Control Today
If you've noticed any signs of pests in or around your home, we are here for you. Our team will dispatch a pest control expert to you within 24 hours. Our ongoing residential pest control programs ensure you can live without pests. We're available to treat homes in Sacramento, Roseville, and Elk Grove. Contact us today or fill out our online contact form to request a visit.
Particular Homeowners Deserve APEX Pest Control Call Today for an Estimate