Skip to Content
Pest Control Services in Sacramento, CA
Residential Pest Control Services
Target Pests Include: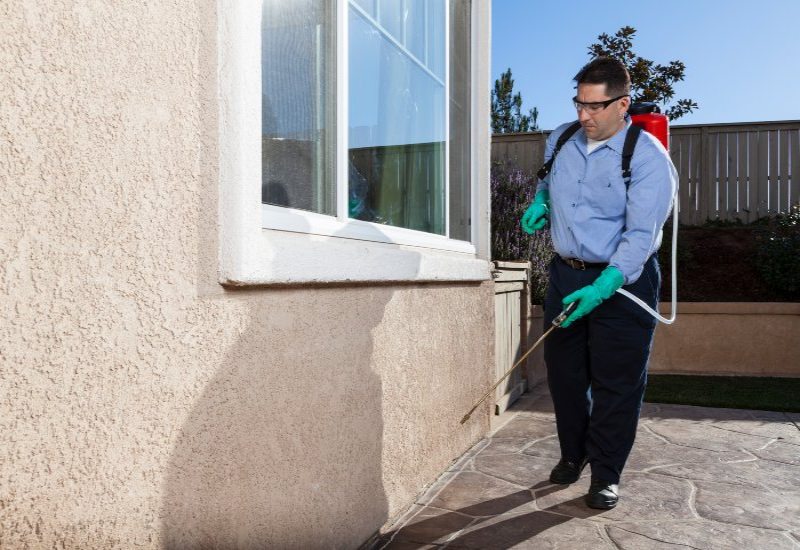 Maintenance Program
Our on-going pest control protection program (monthly or bi-monthly visits) is designed to keep your home pest-free. Licensed field technicians will be dispatched to your home where they will interview you and inspect your property to assess the extent of your pest problems. They will then select the proper equipment and products to treat your home for the specific pests that are present. They will also provide you with recommendations on how you can improve the "pest environment" around your home (cleaning clogged gutters to reduce ant harborage, raking up accumulated leaf litter around the base of your home to reduce earwig harborage, excluding pests from the interior of your home by sealing cracks and openings around windows and doors, etc.).
Regular Visits
On our regularly scheduled, follow-up visits, we will re-treat the exterior of the home to reinforce the protective pest barrier and we will also remove any spider webs that may have popped up since the last visit.
What about the interior?
Our initial service is designed to rid the interior of your home of pests and the exterior barrier treatment is necessary. If pests do show up, rely on our guarantee to get us back to your house to treat the interior at no extra charge! At most homes, our protective barrier works so well that insides are typically retreated only once a year.
Do I need to be home for the regular visits?
No. Since the regular visits are outside only, there is no need for you to meet the service technician. If you keep your gate locked or your dog is allowed to run free in the yard during the day, we will assign your home a specific day during the month, so that you can have the gate unlocked and the dog confined. And if you should forget, we'll leave you a note indicating the areas we couldn't service and ask for you to call and have those areas rescheduled. All at no extra cost.
What about rain?
Obviously, we don't want our treatments wasted and we want to protect our environment from unwanted runoff. On days when it is raining or the ground around your home is saturated with water, our technicians will use a granular product around the base of your home to provide a protective barrier. A liquid product may also be applied to protected areas such as eaves and covered entry ways. Protecting your home and property while protecting our environment is our primary goal.
One-Time Services
Obviously, we don't want to sell you something that may not provide the results you are looking for. We know that the protective barrier we apply outside your home needs to be replenished on a regular basis to be effective. Due to an on-going regulatory change in the products available to our industry, the days of annual pest control service are long behind us. In some situations, a one-time service can correct the problem. However, many times, a one-time service is simply a "band-aid" providing limited results. Call us to see if a one-time service will fit your specific needs.
Initial Visit
On the initial visit, our technicians will treat the interior and exterior of your home. Inside the home, we have several treatment options available to us to meet your specific needs and concerns. Many of our products are extremely low odor so that when we've finished, you won't know we've been there except for the presence of dying pests. Outside the home, we treat your foundation, your garage, around the windows and doorways, under the first-floor eaves, your fence lines, and yard areas around the home to provide a protective barrier.
Our Service Also Includes Spider Web Removal Around the Exterior of Your Home!
Particular Homeowners Deserve APEX Pest Control Call Today for an Estimate