Skip to Content
Pest Control Services in Sacramento, CA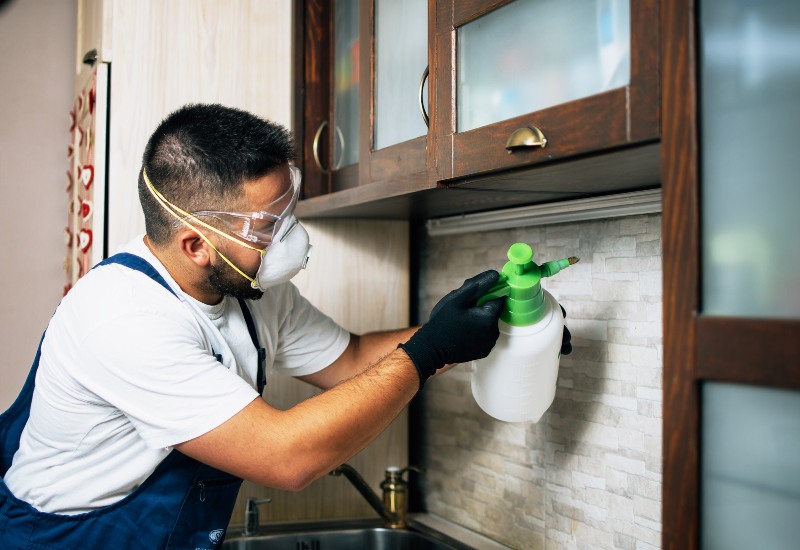 Quality Service at an Affordable Price
Our highly trained and licensed professionals are available to take care of your pest problems. Our continuing pest control program is designed to protect your home year-round. Several of the more common pest problems that we handle on a daily basis are listed below
Spiders
While some of these pests have a painful bite, all of them build unsightly webs around your home. In our pest control programs, we not only control spiders but we also sweep down the webs from around your windows, doors, eaves, and fence lines.
Fleas
These insects make life miserable for your pets. Our complete flea program controls fleas inside and outside your home.
Ants
These social insects often invade the interior in search of food, moisture, and shelter. Our trained technicians go after these pests where they hide.
Wasps and Bees
These stinging insects build their nests under your eaves, in your exterior walls, and in the ground around your home. Our trained professionals will quickly eliminate these pests and allow you to enjoy your yard again.
Cockroaches
These disease-carrying insects have been linked to asthma and allergies in children. New "baits" now make it possible for us to correct severe infestations. Regular follow-up visits will ensure that these pests don't invade your kitchen again.
Rodents
Rats and mice nest in and around your home. They are not only a nuisance but may destroy your property by chewing on plumbing and wiring. Proper bait placement in secure locations will eliminate these pests quickly.
Earwigs
Although these pests like to live and feed in the planter areas around your home, they often wander inside. Proper treatment will prevent these pests from exploring inside your home.
Other Insects We Control Include
Ticks, silverfish, carpet beetles, pantry pests (beetles, weevils, and moths), crickets, and sowbugs.
Particular Homeowners Deserve APEX Pest Control Call Today for an Estimate