Skip to Content
Pest Control Services in Sacramento, CA
Trusted Pest Control in Sacramento, CA
For over 40 years, Apex Pest Control has been servicing the communities of Sacramento with affordable and detailed pest control services. Pest control is a professional service that removes undesirable rodents and insects from a space where people live or work. Apex Pest Control handles all kinds of pests and safely removes them from your property. We specialize in residential pest control and our staff is made up of the most experienced and detail-oriented technicians in the state. When you want to rest easy knowing your home is free of bugs and rodents, give us a call here at Apex Pest Control.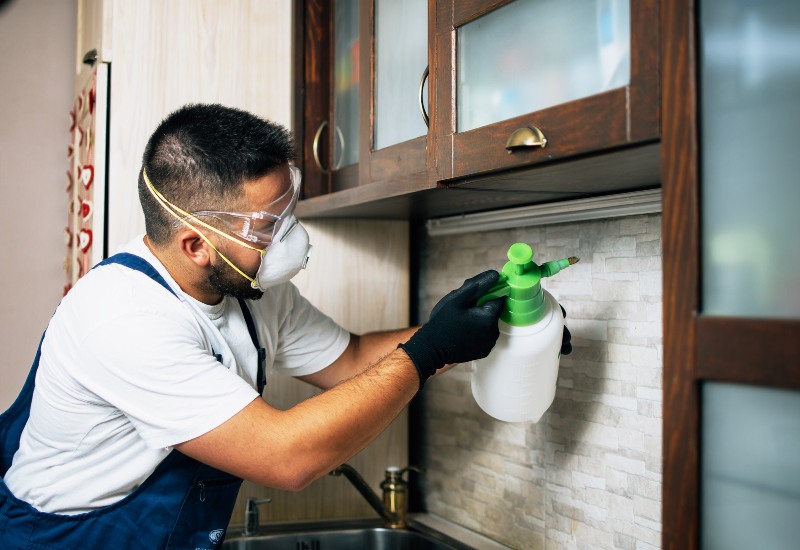 Benefits of Our Service
There are a lot of benefits that come with choosing Apex Pest Control for residential pest control. One of the benefits that our customers love is our competitive pricing. We see our service as an essential one – and we are not in the business of price gouging our customers for an essential service.
Putting our professional technicians on the job also means that your home will be protected. Some insect infestations can damage your home. We eliminate those insects for you so you can avoid costly home repairs.
You also get the benefit of our decades of experience. Apex Pest Control knows how to quickly identify infestations and snuff out the access points. Your home will be safe, healthy, and pest-free. We also offer monthly and bi-monthly maintenance programs.
Spiders
While some of these pests have a painful bite, many of them build unsightly webs around your home. In our pest control programs, we not only control spiders, but we also sweep down the webs from around your windows, doors, eaves, and fence lines.
Rodents
Rats and mice nest in and around your home. They are not only a nuisance but may destroy your property by chewing on plumbing and wiring. Proper bait placement in secure locations will eliminate these pests quickly.
Cockroaches
These disease-carrying insects have been linked to asthma and allergies in children. New baits now make it possible for us to correct severe infestations. Regular follow-up visits will ensure that these pests don't invade your kitchen again.
Fleas
These insects make life miserable for your pets. Our complete flea program controls fleas inside and outside your home.
Ants
These social insects often invade the interior in search of food, moisture, and shelter. Our trained technicians go after these pests where they hide.
Wasps & Bees
These stinging insects build their nests under your eaves, in your exterior walls, and in the ground around your home. Our trained professionals will quickly eliminate these pests and allow you to enjoy your yard again.
Earwigs
Although these pests like to live and feed in the planter areas around your home, they often wander inside. Proper treatment will prevent these pests from exploring inside your home.
Other Services
You can also call on us to handle silverfish, crickets, sowbugs, beetles, weevils, moths, ticks, carpet beetles, and more
Pest Management Tips
There are some steps you can take to minimize your chances of a pest or insect infestation. Throwing out food scraps and making sure that your countertops are clear of food debris is a good way of making your kitchen a less attractive prospect for hungry insects. You can also vacuum and mop your floors on a regular basis and make sure you don't leave food in the sink overnight.
The best pest management tip is to simply rely on the professionals. Apex Pest Control offers a complete pest infestation solution which includes a thorough inspection of your home to determine the extent of the infestation. We also help prevent future infestation by treating the interior and exterior access points that pests use to get in and around your home. For ongoing control, we offer monthly and bi-monthly pest maintenance service
Call Us for Professional Insect & Pest Control
As a professional pest control company, Apex Pest Control takes pride in a job well done. We want to help make your home more comfortable and healthier for you and your family. We invite you to give us a call or fill out our online contact form today!
Particular Homeowners Deserve APEX Pest Control Call Today for an Estimate